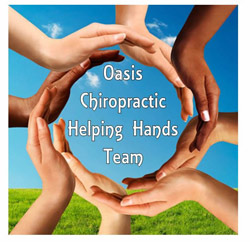 Wellness Partners in Miami

Your Helping Hands Team
HELP is our middle name. We connect people through the power of community – whether you want to achieve wellness or optimal health.


The following website links and information are a quick access of products, services, and Wellness Partners who have provided outstanding customer service for our patients.
We encourage you to explore these websites and practitioners!
---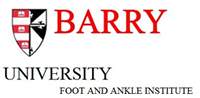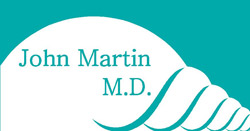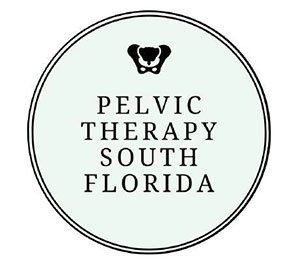 ---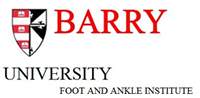 We are a foot and ankle specialty treating various conditions affecting the lower extremities. We are surgically based which includes corrective, trauma and reconstructive surgery as well as palliative foot procedures. We specialize in sports medicine as well as podo-pediatrics. We have over 25 years of experience in the field and are based in a teaching hospital with 9 surgical residents in training.
Oasis Chiropractic Says: Dr. Starkman sends our patients to receive the same care that the Miami Heat players get. Dr. Losito is at the top of his game.
Barry University Foot & Ankle Mercy Clinic
3659 South Miami Avenue
Suite 3008 Miami, Fl 33133
Phone: 305-859-7777
For more information visit: www.barry.edu/podiatry-clinics
---


Dr. Leslie Haller is a general dentist with a specialization in airway health in patients from 2 days to 75 years old. Airway health includes diagnosing and treating tongue ties, making custom dental appliances for adults with sleep apnea and using guided-growth orthodontics for children with sleep issues. Dr. Haller graduated first in her class from Harvard School of Dental Medicine in 1992. She has trained with Dr. Theodore Belfor in his Homeoblock method and VIVOS in their DNA system.
Oasis Chiropractic Says: Dr. Haller and the work she does is amazing. Fixing tongue ties, in young and old patients, optimizing the palate and opening restricted airways optimizes your health in so many ways. It even helps with posture!
348 Alhambra Circle, Coral Gables, FL 33134
305-447-9199
For more information visit: www.dentalsolutionssouthflorida.com or email Dr. Martin
---


Dr. Jarred Mait is a licensed general medicine and functional physician with degrees from the University of Miami and Washington University in St. Louis. He created Pulse & Remedy to provide patients with an entirely new way to experience a personal physician and wellness medicine.
Dr. Mait's services include general medicine, functional medicine, regenerative medicine, and IV therapies.
Discouraged by how impersonal healthcare has become, Dr. Mait founded Pulse & Remedy with the vision of offering each of his patients a more caring, convenient, and personal experience. Whether struggling with a chronic illness or dealing with an acute illness that needs emergent treatment, Pulse & Remedy is committed to providing care that you can trust and rely on. Our physicians and dedicated care team will meet with you at your home, office, or hotel, and treat you with dignity and professionalism.
Oasis Chiropractic Says: Knowledgeable, sincere and compassionate is how I describe Dr. Mait. He is service oriented and focused on helping you achieve optimum health. I highly recommend him.
925 West 41st Street, Suite 300, Miami Beach, FL 33140
305-699-6963
For more information visit: www.pulseandremedy.com or email Dr. Mait
---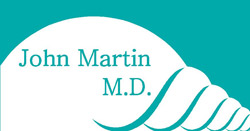 Dr. John Martin is an oculo-facial surgeon in Coral Gables. In his office he performs face and neck lifts, brow lifts, and eyelid surgery. He has a wide variety of lasers which are used for skin rejuvenation, hair removal, stretch mark and scar removal, and vein removal. He injects Botox, Dysport, Restylane, Voluma, Scuptra, Radiesse, and fat. The office also offers Ulthera which is deep ultrasound treatment to tighten the skin.
Oasis Chiropractic Says: If you want to fight the aging process and achieve a fresh and natural looking result with the most qualified facial plastic surgeon in town, then Dr. John Martin is the one! Dr. Martin always ensures his patients are 100% satisfied with their procedures. His staff is friendly and helpful and his expertise and state of the art technology will have you leaving his office thinking you've indeed discovered the Fountain of Youth.
2912 S. Douglas Rd. Coral Gables, FL 33134
305-444-5950
For more information visit: www.johnmartinmd.com or email Dr. Martin
---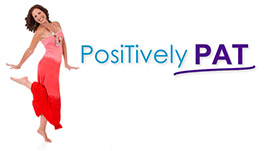 Positively Pat is a health and wellness community helping women going through breast and other types of cancer. Part of that community is The Link of Hope Sistas, a loving support group where we support one another, inspire, educate, encourage and give hope.
My Book: THE CANCER DANCER will guide you and your loved ones from a cancer diagnosis to discovering a new and more joyful way to live.
In THE CANCER DANCER, I share useful patient-to-patient and caregiver tips and information learned in the midst of my breast cancer roller coaster.
My goal is to ease you through your own healing maze in the most fearless, comfortable, educated and empowering manner . . . helping you shift from shock to love, appreciation, gratitude and healing.
Oasis Chiropractic Says: Pat has been such an amazing resource for our patients going through the challenges of breast cancer treatment. Her book is an inspiration to everyone. She's provided guidance and comfort for so many women. She continues to be our number one asset for information about breast cancer awareness, treatment and breast health.
PO Box 7706
Coral Gables, Fl. 33234
305-445-4979
Email: Pat@PositivelyPat.com
For more information visit: www.PositivelyPat.com & Her Facebook Page
---


Doctor Valeria Salinas-Sanchez is board certified, specializing in Pediatrics. Doctor Salinas-Sanchez is a highly experienced doctor, with over19 years of practice in the field and is highly regarded by her patients. She won Patients' Choice Award in 2011. Patients say that she really takes the time to listen to how your child is developing. She is affiliated with several top rated hospitals in Miami. Dr. Salinas Graduated from Jackson Memorial Hospital /Jackson Health. Morning Side Pediatrics is a wonderful office with a friendly medical staff.
Oasis Chiropractic Says: Dr. Salina's is one of the few great holistic Pediatricians in the area. We refer all of our patients to her office.
Morningside Pediatrics
3500 Coral Way #102
Miami, FL 33145
(305) 459-9909
---


Nicky Dawkins is a full spectrum Doula and Feminine Health Coach based in Florida. She's also the Southeast Regional Coordinator for Period Movement, as well as the President for the PERIOD Miami Chapter and the Vice President of the Miami Diaper Bank Board. Nicky is also a mother. She has a huge passion for feminine and maternal health, favoring a holistic, Ayurvedic approach to healing.
Nicky offers several programs that surround the wellness of women, covering everything from periods and fertility to birth and postpartum.
Over the past 5 years she's been educating and empowering womb holders through her work. If you are looking to learn more about your body and magic it holds contact her in the link below.
Oasis Chiropractic Says: Nicky refers mom's to be to our office for back pain, nausea, breech babies, stress, anxiety and PPD . All her clients express how wonderful, knowledgeable and engaged in their birth journey she is.
8325 NE 2nd Ave #320 Miami, FL 33138
Telephone: 305-901-9577
Instagram: thankyounicky
For more information visit: thankyounicky.com
---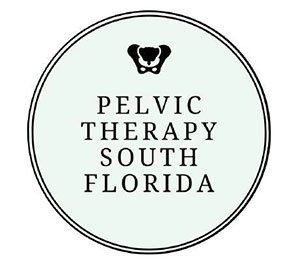 Krisia Gattas, PT, DPT is passionate about treating patients with pelvic floor dysfunction and patients who want to maintain health and wellness within their bodies. She has also specialized in cancer rehabilitation. Pelvic Therapy South Florida is a pelvic floor and orthopedic physical therapy clinic. Their passion is helping men and women with pelvic pain, bowel and bladder issues, pregnancy and postpartum issues, and orthopedic conditions. The approach is evidence-based and holistic, treating the patients as a whole person. They offer one-hour treatment visits that are one-on-one with the physical therapist in a calm and private setting.
Oasis Chiropractic Says: Optimizing the pelvic floor muscles is vital to health and longevity. Along with her incredible knowledge and professional skill set, Dr. Krisia is also an amazing and compassionate human being.
4100 Salzedo St, Suite 6
Coral Gables, FL 33146
Telephone: 305-510-5522
For more information visit: www.pelvictherapysf.com or email pelvictherapysf@gmail.com.
---
"Our goal is to help create healthier more active patients through partnerships with companies
who share our vision of health and wellness."
Above are some different resources from our wellness community.
None of these resources are directly affiliated with Oasis Chiropractic Center or Dr. Starkman.
The opinions expressed are those of Dr. Starkman and they ARE opinions.
You are invited to check out any of the people, places, products and/ or companies
listed above and decide for yourself.