Somato-Emotional Release Treatment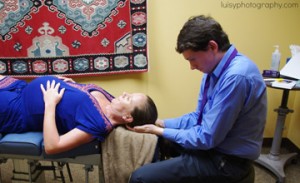 Sometimes when we experience trauma or situations with a strong emotional impact, this energy is stored in the body. This can eventually lead to symptoms of pain, dysfunction or emotional stress.
What is SomatoEmotional Release (SER)?
SER is a form of subtle body work which is combined with dialogue to assist you in the process of releasing the effect of negative stored emotions and to increase an awareness of your "inner self."  This work truly accesses and assists the body in healing that very powerful and basic "mind-body connection", facilitating healing at the source of the pain or problem.
What can I expect during my SomatoEmotional Release Session?
Your therapist, Aaron, will assist you in resolving issues within the emotional body. He will place his hands over an area of your body requiring SER. You will be encouraged to focus attention on the area and to describe how the area feels. Continued dialoguing and focus will help you connect to an emotion which is in conflict with your physical wellbeing. Resolution is sought and the physical, mental and emotional bodies are rebalanced.
SomatoEmotional Release can be, and is often used in conjunction with Craniosacral Therapy, to bring about profound changes in one's psyche.
For more information about CranioSacral Therapy, please click here.   Feel free to call or text us if you have any additional questions.